Virtual Office Assistant and Related Administrative Services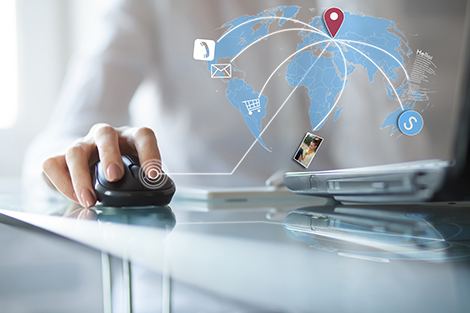 We Provide Virtual Office Assistant and Related Administrative Services
If you want to do business in Estonia, you will need access to the right connectivity features and the right administrative backup. When you choose our company, we'll offer superlative virtual secretary services which make it easier for you to run your business. Now, let's talk about what virtual office assistant services are and how they may be utilized…our detailed guide will help you to decide whether or not our virtual office services are really right for you.
Our virtual office address services will decrease the cost of running a company;
Our virtual office assistant services will reduce the price of recruiting;
We'll give you access to a business address service for the city of Tallinn;
Our system will make it easy to exchange data within your firm;
You'll be able to do business tasks in a variety of nations.
Our virtual office Estonia services are ultra-modern and they will provide you with quick and mobile solutions to an array of business problems. Our goal is to offer you ultimate support which makes it easier for you to run your business.
FORMAL BUSINESS ADDRESS
If you want a formal and fully-legal business address within Estonia, you should choose our company today. We'll allow you to set up such an address immediately and this will give you the power to register your firm via the city of your choice. Once you have a legal address, you'll be able to receive letters via old-fashioned mail or electronic mail. Our mail forwarding services are truly exceptional!
BUSINESS TELEPHONE NUMBER
Doing business in Estonia will be easier when you have a formal telephone number in the country. Our virtual office phone answering service will provide you with access to a business telephone number, as well as phone call management services.  For example, calls may be answered directly or re-directed to other numbers. In addition, we provide auto-answering services in order to make it easier for others to get in touch with your company, via your new virtual office Estonia.
FORMAL ADDRESS FOR BUSINESS CORRESPONDENCE
Every parcel and letter may be sent via our virtual secretary services. Choose your preferred mailing services, including forwards of sealed letters, scans of email and transferring of electronic mail. You may also access storage when it's needed and other related services.
DOCUMENT TRANSLATION TO OTHER LANGUAGES
At Finbalt Consulting OÜ, we provide exceptional translation services via our virtual office assistant, which means that you'll be able to have documents translated into any languages. In addition, you will have the option of arranging notarization of business documents. 
ORGANIZE MEETINGS AND CONFERENCES
If you want to access official space on a rental basis or secure the rental of other types of spaces for business matters, such as meetings or conferences, you'll find that our virtual interface makes it all so easy. From workshops to seminars and beyond, you'll find that our organizational tools give you the power to serve the needs of team members via the rental of workstations or other types of spaces.
ACCOUNTING SERVICES
Accounting Services, Online Bookkeeping,  Audit, settlement of Tax Returns.
ACCESS WEB-BASED SECRETARIAL SERVICES
To run your business effectively, you'll need to manage documents. When you choose our services today, you'll be able to manage documents, sort mail and categorize client communications.
Connect with Finbalt Consulting OÜ now- we'll help you to take care of every administrative task which is related to running your business in Estonia.