Welcome to Finbalt Consulting
Successful companies the world over use consulting services on a regular basis to help them properly direct their operations. Whether expanding or just getting started, consultants are there to help companies and with the finer details of establishing their operations. This is especially true when companies wish to operate in a new territory. The Finbalt Consulting OÜ company can help foreign entrepreneurs and business owners navigate the business and residency landscape in Estonia.
At our company, we are committed to offering the highest level of business guidance, consultation and accounting assistance. When you place your trust in us today, you'll find that we are able to help you with paperwork for E-residency and registration of businesses within Estonia.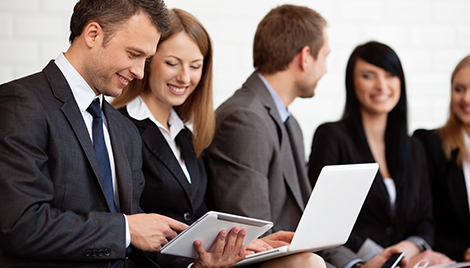 Our skilled and educated staff members are standing by to help you cut through all of the red tape. We help our valued clients to utilize an effective and streamlined, 3-step process, which gives them the power to enjoy all of the benefits of Estonian E-citizenship.
Step One – an applicant must create an application for Estonian E-citizenship. Our goal is boost your chances of accessing Estonian E-citizenship.
Step Two – you will need to register your firm and begin to run your business.
Step Three – book-keeping must be organized according to Estonian government regulations.
This process can be complex if you don't know the drill. We are standing by to make it all easy for you:
 About Finbalt Consulting OÜ
Established in 2003, Finabalt Consulting OÜ is one of the leading business consulting services in Estonia. Our support team is second to none. Finbalt Consulting OÜ will craft a plan to fit the unique circumstance of each client, with a tailor made experience that helps to exponentially increase the chances of success. At Finbalt, the client's reputation is of utmost importance. Therefore, we ensure that all transactions are above board, and that clients are kept in the loop and are able to learn the Estonian system as they embark on the process of establishing their businesses and companies in Estonia. Our services will help you to achieve your business goals in EU nation.
The Finbalt Consulting OÜ website offers all the basic services needed to completely establish your company in Estonia in one place. It is not necessary to go looking at different websites to find the different services – thereby saving you time and money. Finbalt offers quality bookkeeping and financial accounting services, auditing, and optimal brokerage services as a part of their offerings, in addition to those listed above. Lastly, we offer advice on how to get grants in the country and/or how to access investments or loans for business.
Finbalt's comprehensive offerings ensure that clients get high quality consulting services, complete with quick and efficient services (shorter terms) and an individual approach (tailoring services to meet the need of each client).
Doing bussines in Estonia does not have to be daunting or complicated. With the right assistance and guidance, companies can be established quickly and efficiently in Estonia and begin to turn a profit soon enough. It is important however that companies and business owners seek out the help of the  consulting services in Estonia available.
Contact FinBalt Consulting services today! We will do business together!