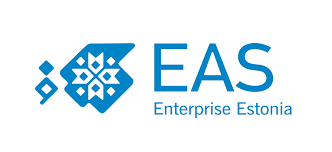 Enterprise Development Programme EAS in 2016
Enterprise Development Programme EAS
Who Is the Program For?
This program is designed to help companies which are willing to invest with a mind to growing, developing and marketing brand-new goods and services.
The Enterprise Development Programme EAS is designed to foster smart and organized development. It works to support companies through every step, from development to planning of actions to implementation of innovation to launching of products.
During the programme, each firm which signs up will be able to put forth new goods and services into the marketplace and these new items and services should offer the chance of higher profits.
How Much Funding is Available?
Overall, the program features a budget of 73 million Euros. The program features fifty percent funding from the European Regional Development Fund.
What are the Program's Terms?
Like most programs of its type, this one has terms and conditions which dictate who is qualified to apply. In this case, participation is available to industrial firms which have the specialization, "smart" and which have been in operation for at least thirty-six months from their initial registration dates.
Also, companies must employ at least 8 staff members in order to qualify and these firms may have experience with exporting or with managing rapid growth. In addition, companies must have distinct visions for the future and growth potential and they should have the infrastructure to bring goods and services into the marketplace.
To find out details about preparing an application (which will include a development plan), be sure to drop by the Ministry of Finance website today – look for de minimis aid specifications.
The size of the company will affect the grant amount:
A small company which is approved may access up to forty-five percent of total project costs.
A medium-sized firm may access up to thirty-five percent of total project costs.
A larger companies may access up to twenty-five percent of total project costs.
Companies with the most vision may qualify for a development plan grant which totals 500 thousand Euros. This money may be spent on a range of practical tasks, including staff development, process development, marketing and sales development and new/existing goods/services in the software areas, in the financial industry, inventory control in logistics, warehousing, construction, engineering, health care, bio-technology. As well, monies may be spent on the manufacture of brand-new products, not exceeding 200 thousand Euros.
If a company is approved by the EAS, which oversees the program, it will be able to fill out a grant application, which helps with the implementation of a development plan.