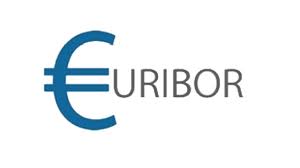 Euribor Euro Interbank Offered Rate
Is A Negative Euribor At Hand?
The beginning of last week saw a new series of sweeping analytical predictions regarding the Euribor. Functioning as the rate in which unsecured funding is transferred between banks in the European Union, the predictions state that six-month % rate Euribor will go into the negative in Estonia. Predicted to occur in December, this act seems to be a result of the European Central Bank (ECB) deciding on further easing of the monetary policy.
As the Euribor is connected directly with the deposit rate seen in the ECB rate, it now shows a projected rate of -0.002%. This ECB rate a year ago was 0.184%. The difference is being put onto the Estonia housing loans and as a result of market fluctuations is now predicted to go far lower.
While a lot is still uncertain, there are some places where glimpses of the future can be seen. For example, the Euro Interbank Offered Rate is published at 11:00 every day. Provided in Euros, its coverage of the averaged interest rate on interbank loans helps us to better understand what the future may or not bring.