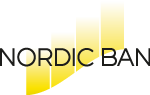 NordicBAN, Connecting Entrepreneurs & Investors in the Nordic-Baltic Region
NordicBAN, Connecting Entrepreneurs & Investors in the Nordic-Baltic Region
Yesterday, Scandinavian and Baltic investors signed a treaty to establish an association covering the entire North. Known as NordicBAN, the Network of Business Angels, the purpose of this association is to unite start-ups and investors from all around the Nordic region providing resources and technical assistance that would not exist otherwise. So, whether you are a start-up by Põhjala, Skåne, or Fiban, these 'business angels' as they are affectionately called may be able to help.
Through the signing of this treat the region as a whole expands. Operations, start-ups, and investors now have more room to work between once closed off regions to better bring about the technical innovation that the region is capable of producing but which has underutilized this potential until now. It also provides a single platform for external powers, including Great Britain and the United States to invest in these regions.
The NordicBAN represents collaboration between the countries of Estonia Põhjala, Fiban in Finland, Denmark, Norway, and Sweden. With more then 1500 angel networks in place already, these business angels are ensuring improvements in investments between 200,000 and 2 million Euros. A promising set of figures to start with, the benefits of such a union are just beginning.